This past November 2015, International Veterinary Care, Inc. had our first conservation trip. It could not have been anymore amazing then a volunteer trip to the beautiful country of South Africa. We were blessed to have the opportunity to travel to Care For Wild, Africa http://careforwild.co.za/ to bring over $3,000 worth of veterinary care supplies to help care for a number of orphaned baby rhinos.
"The Care for Wild Rhino Sanctuary NPC's intent is to rescue orphaned, abandoned, injured and displaced indigenous birds, mammals and reptiles; rehabilitate the animals where they are able to – with the help of Veterinary doctors, their own dedicated team members supported by volunteer workers who assist with the animal husbandry and hospital chores at the centre, and release them back into the wild where it is appropriate. However, it is not always possible to release the animals back into the wild as they may have permanent injuries which would make it impossible for them to survive in nature. In this case they need to be fed and housed on a permanent basis."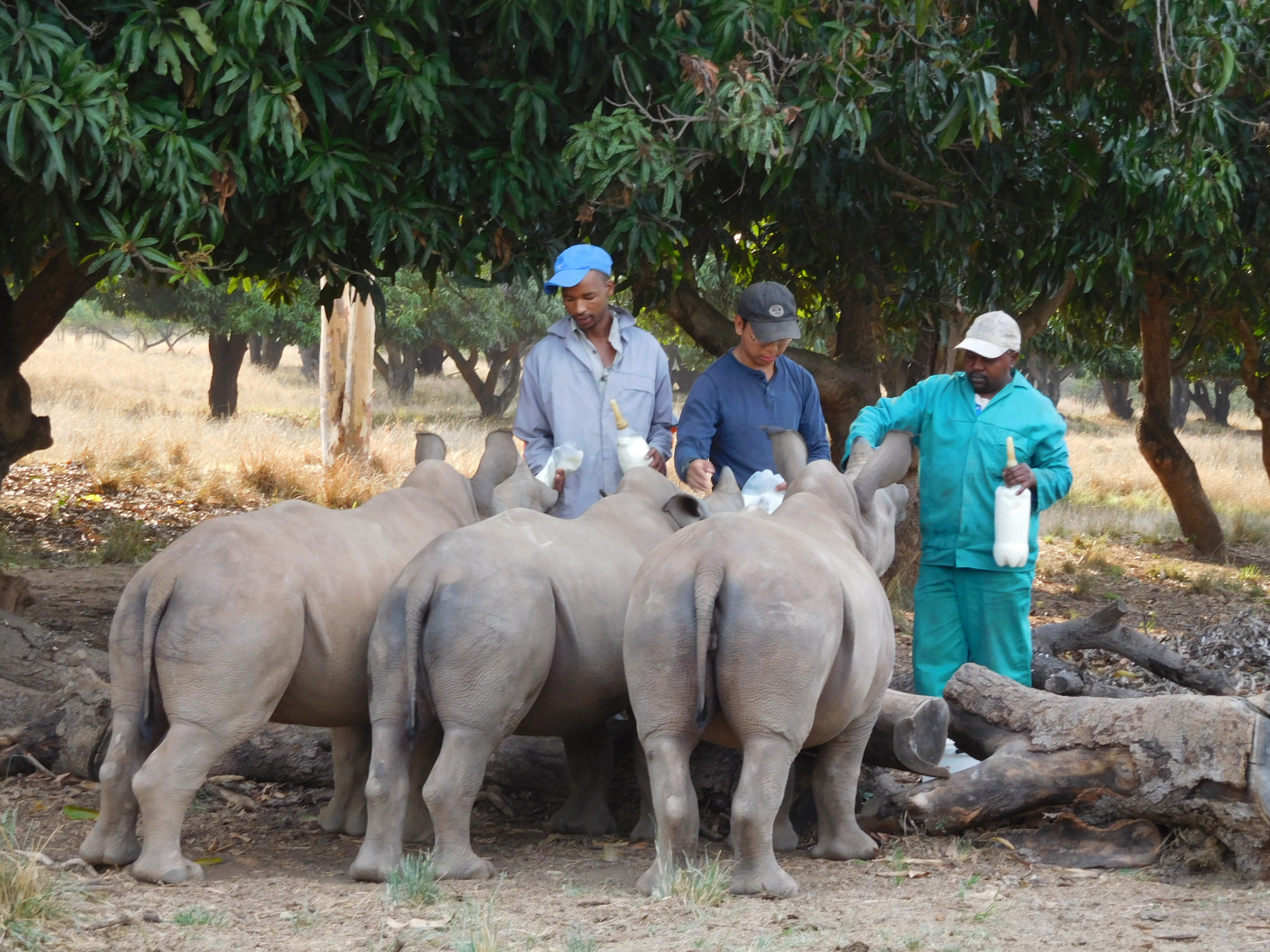 The owner and manager of CFW, Petronel Nieuwoudt, helped train us new "volunteers" on caring for each animal. Her passion is intense and you can see her deep love for each animal under her care. She truly is a blessing to these animals and I learned so much from her and her talented and devoted staff. During our time at this amazing facility, we had the opportunity to help care for a variety of animal such as white rhinos, black rhinos, hippos, 2 very young baby blue vervet monkeys, orphaned baby jackal, lions, owls and so much more. All the animals that are at the sanctuary, would have not survived in the wild, that is why they call Care For Wild, Africa home; whether it be for a short time until they are able to be released or if unable to be released, for the rest of their lives. It is the goal of the sanctuary to be able to release all of these animal back into the wild but at times that is not possible.
Veterinary Donations
The mission of IVC is to Improve Animal Health and Welfare Around the Globe. Our trip to CFW was to do just that! Beside helping care for the animals at the sanctuary, our sole purpose for this trip was to bring this amazing organization the veterinary supplies they need to care for the animals. These supplies came from a variety of sources such as Welch Allyn who donated a brand new portable pulse oximeter, local hospitals that provided IV support and bandage materials as well as Nasco Farm and Ranch for a dozen of foal nursing bottles. We are very thank for for everyone who made this trip possible.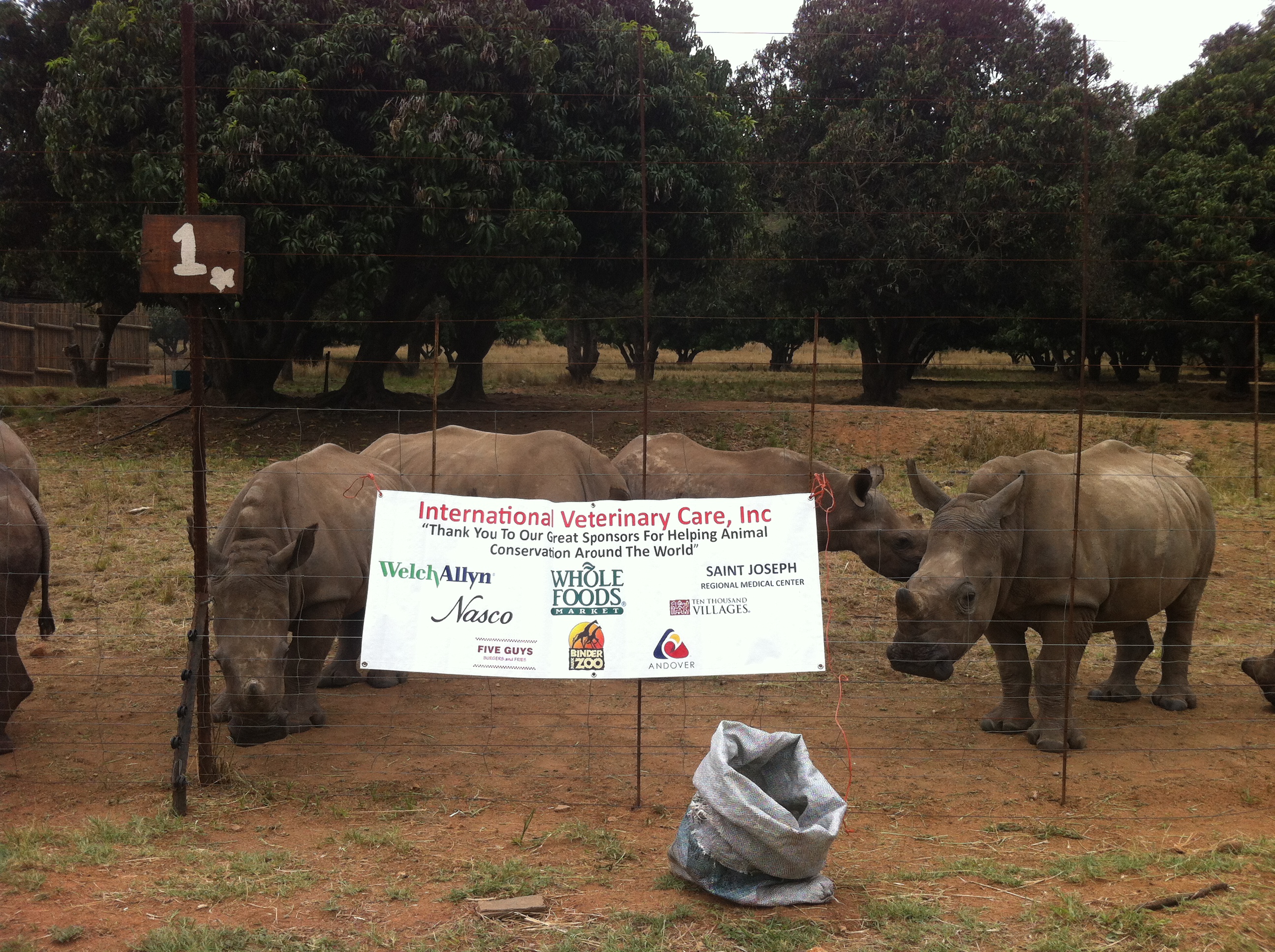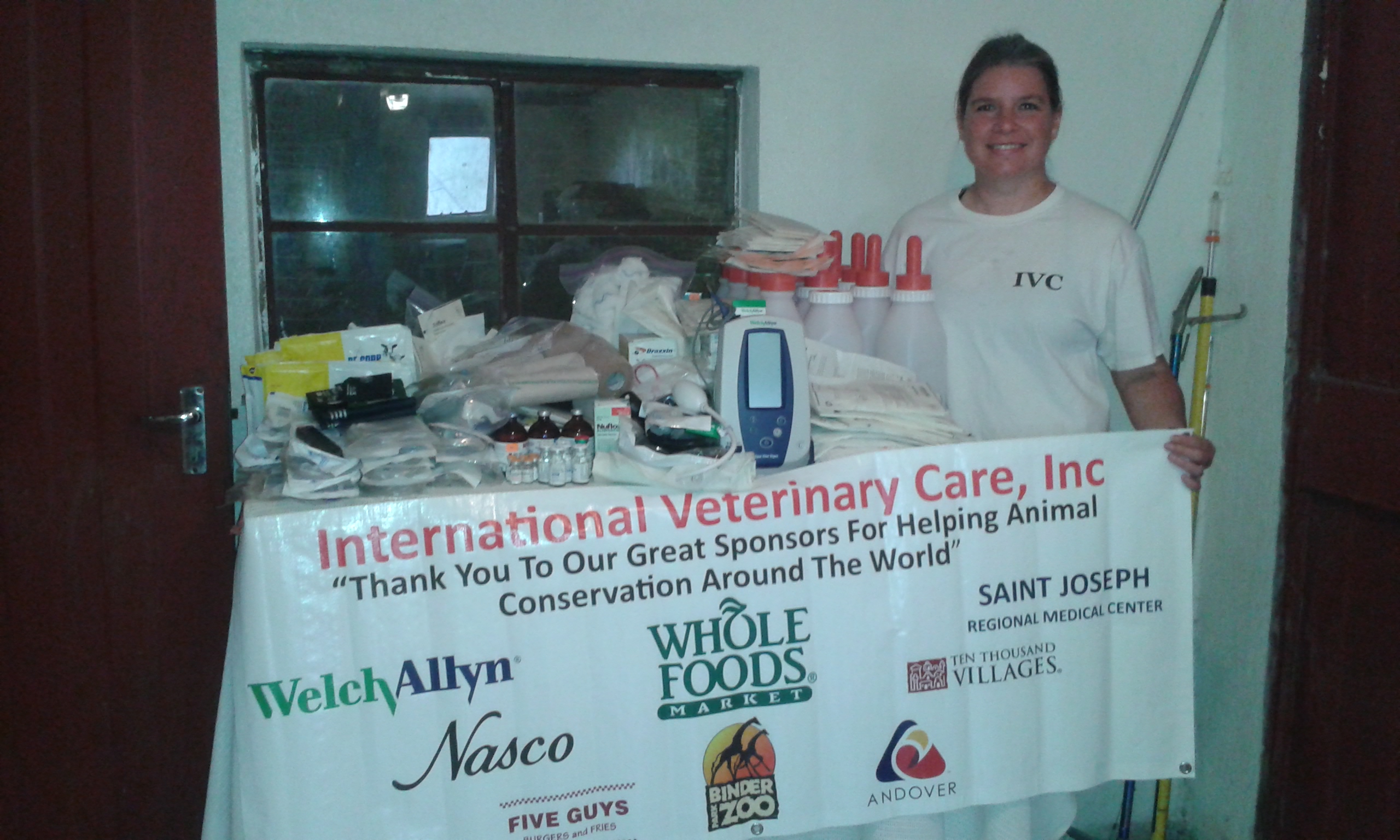 Activities
For approximately 2 weeks, we washed bottles, then filled bottles, then washed bottles and filled bottles and washed bottles then filled bottles. Baby bottles for the monkeys? NO.......these were baby bottles for the rhinos.
Yes, these are plastic 2 liter pop bottles with rubber lamb or calf nipples attached. The 12 rhinos I helped care for, received bottles 3 times a day: 7am, 12pm and 4pm. Each bottle was made especially for each rhino; with added vitamins and minerals, glucose, probiotics and other supplements to keeps them healthy and strong.
We started each day at 6am by preparing each bottle with mixing the prepared powder milk and supplement mixtures with warm water. When making any animal milk, you must use warm milk to simulate the temperature of the natural mothers milk. Cold milk can cause gasto-intestinal upset and cramping. After each bottle is prepared and ready to go, we made other diets for animals such as duiker, impala and goats. Goats...... you probably wonder they are at the sanctuary since they are not protect wildlife in Africa. These goats are raised for surrogate moms and "friends" for the orphaned rhinos. Petronel and her staff try to group the young rhinos with other rhinos of the same age and size. When another rhino is not able to be paired with rhino alike, they goats are the replacement. It is very important that these young rhinos have companionship and love at all times. Many young rhinos do not survive the tragic loss of their mothers and die of a broken heart shortly after being orphaned. Petronel is the "rhino whisper" and truly has a bond with each rhino. She makes them feel loved and safe until they are strong enough to trust others. This is a very important and special gift.
Each morning consisted of feeding and cleaning then off the breakfast and morning chores. Chores were involved preparing diets, washing dishes, preparing bags of teff and alfalfa, medications and veterinary care and general barn cleaning. By this time, it was time to feed the rhinos again then our lunch. Each afternoon was a little different. Duties such as chores, free time, animal behavior observations,and of course the best part.....animal enrichment. For those of you that are in the animal care world, enrichment is the time where you get to bring back the natural instincts of the animals. So for primates it might be to encourage them to forage for food or eating a different kind of produce. For rhinos, its a lot different. Maybe giving them a boomer ball that was in the night pens of the older rhinos so they can get familiar with other rhino smells. Or giving them fresh cut browse from another place of the farm to encourage browsing and grazing behaviors. This is a very important factor for captive animals and it vital for each species in order to keep the wild instinct.
At the end of the day we feed the rhinos one last time. We make the final rounds on the sanctuary, checking each animal then head back to our cabins and get cleaned up before dinner. After a delicious, well prepared meal, we relax and share stories before going to bed.
Arrival of Baby Rhino's
Each young rhino calf that arrives at CFW, comes in with different illnesses or injuries from being left in the wild alone after their moms have been killed by poachers. The very young ones usual have some sort of wounds on them from the poachers as they are trying to protect their moms. They are too young to leave her side so they fight off the machetes and bullets trying to survive. The calves that are a little older usually arrive with wounds and injuries from predators and they try to survive in the bush alone. At times these injuries are beyond repair and the calves are not able to recover.

For the ones that are rescued around Kruger National Park, the veterinarians or rangers that rescue them will give them a slight sedative to decrease the stress. At this time they will plug their ears,cover their eyes and place an IV catheter for fluid and nutritional replacement during the move to CFW as well as asses their injuries.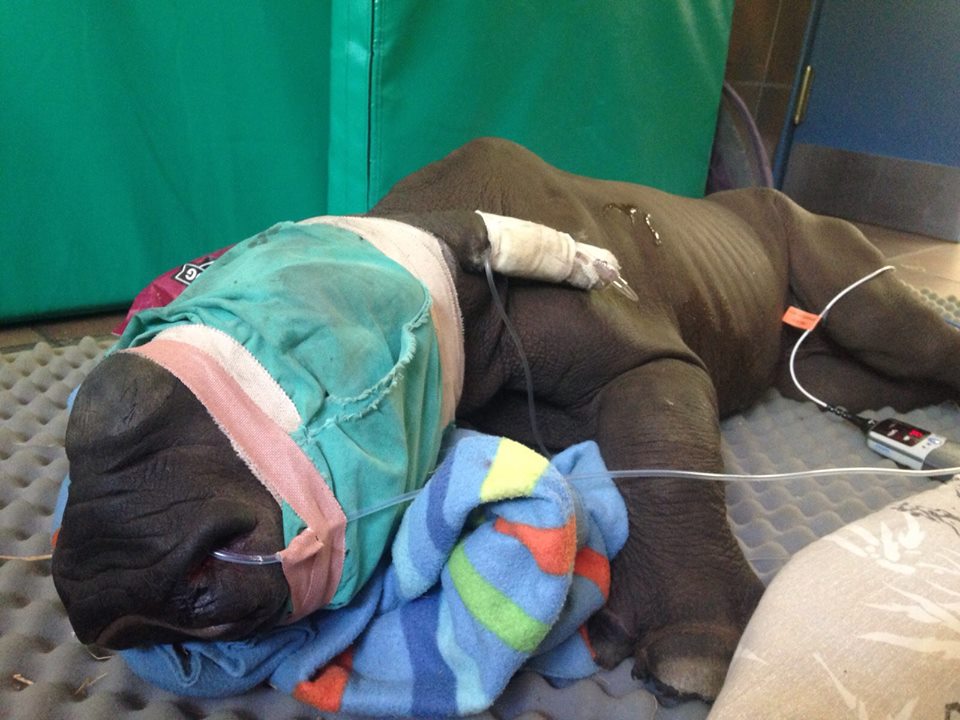 Once at CFW, their vitals are checked again and fluid maintained. At this time the staff will try to get the rhino to take a bottle. This is vital for nutrition replacement as well as establishing the bond with the human care takers.
As the rhinos begin to trust the CFW staff and the physical and emotional wounds begin to heal, these animals begin to thrive. Each rhino has their own personality and character just like humans. The rhino calves are housed with others of the similar size and again for companionship and security.

Other Amazing Things While At CFW
Bottle Feeding Baby Duiker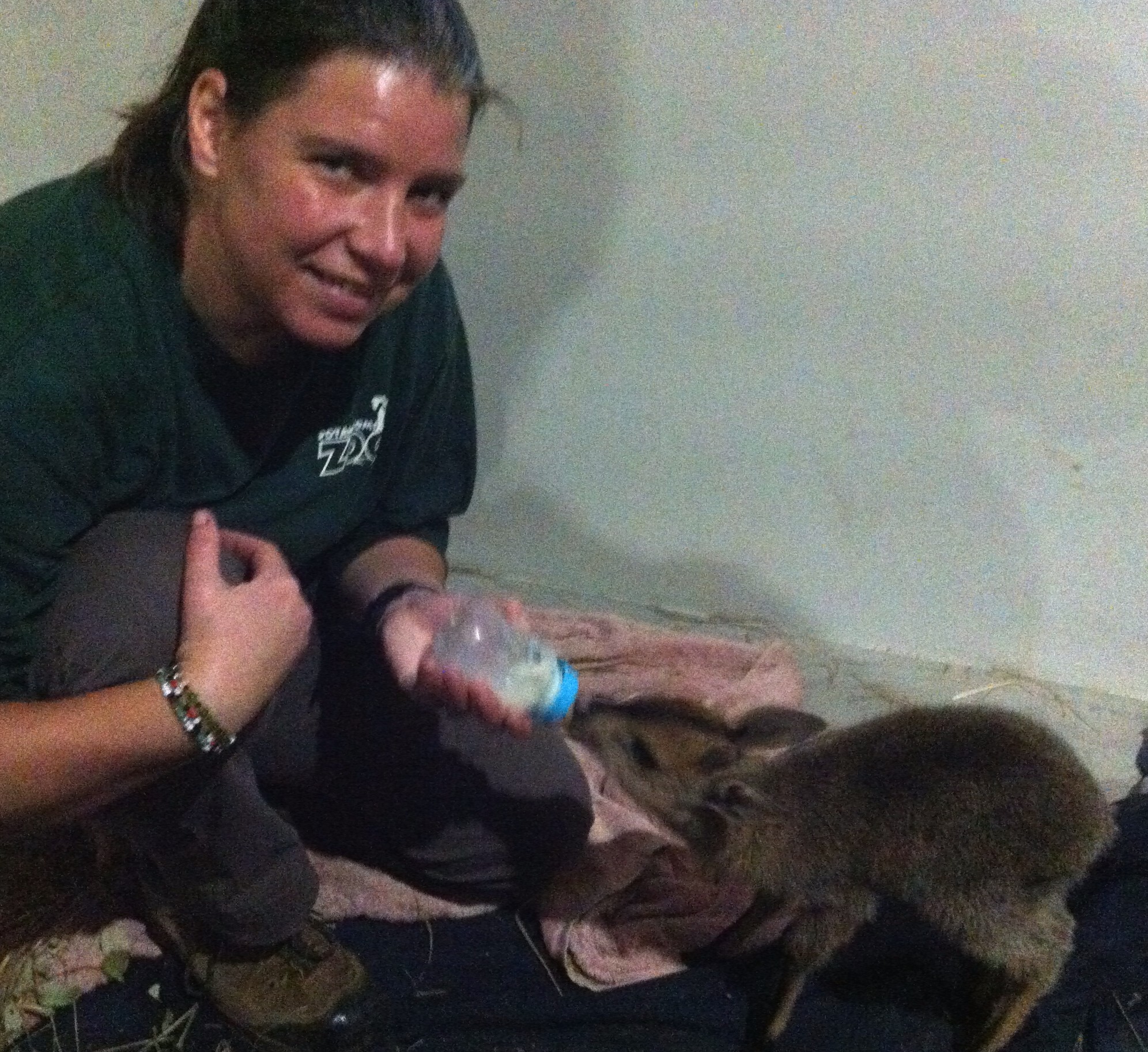 Care For Baby Blue Vervet Monkeys

Hippo Husbandry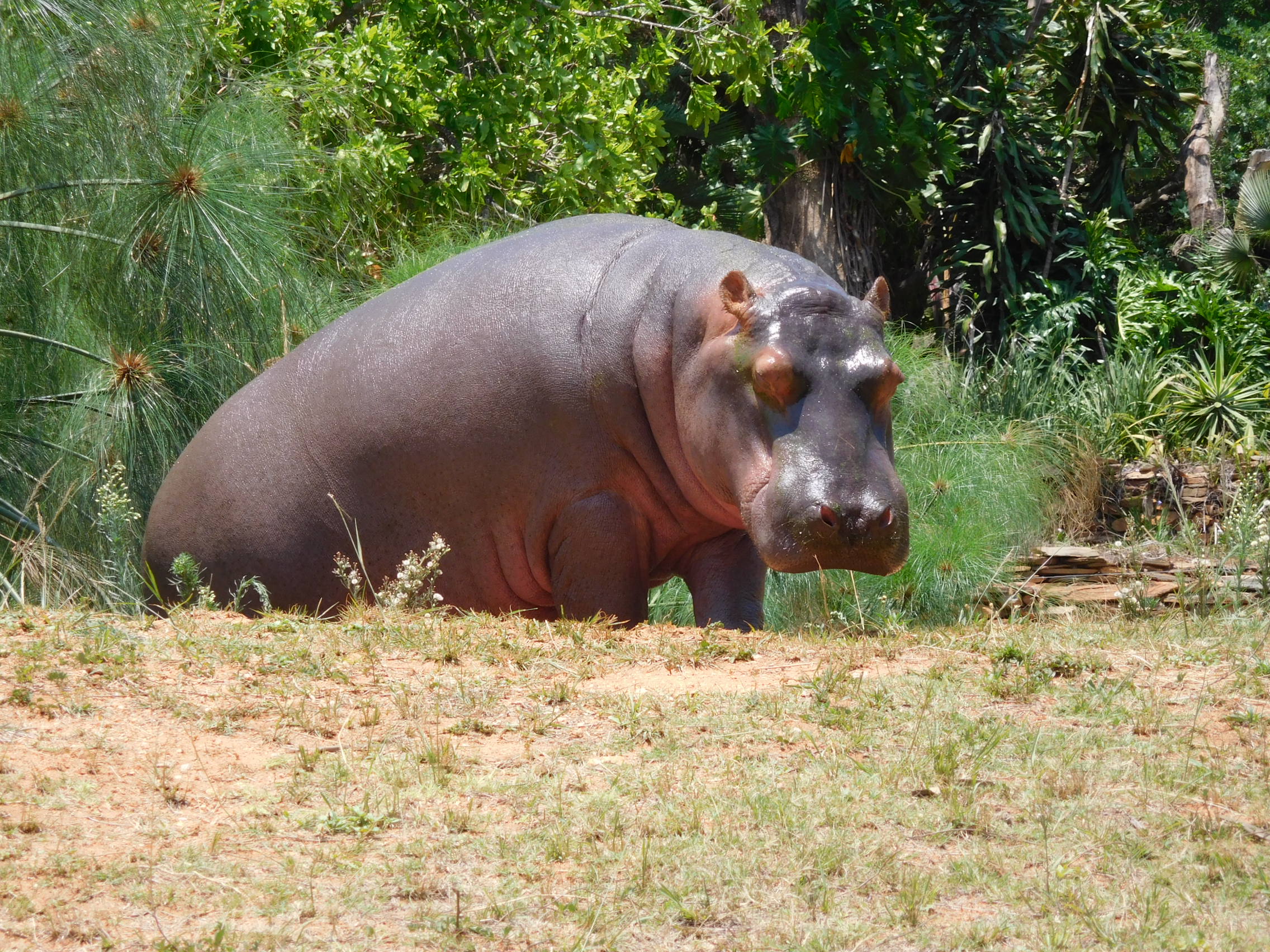 Volunteer Tess Feeding Molly and Emma

If you would like more information on how you can volunteer at Care For Wild, Africa; please contact me at internationalvetcare@gmail.com or African Conservation Expereince at https://www.conservationafrica.net/